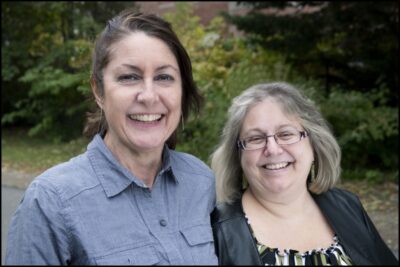 Jennifer Rose and Lynn Graham's paths first crossed when they both became swept up in the Somerville, Cambridge, Arlington, Medford and beyond real estate world at Thalia Tringo & Associates Real Estate (TTRE). They quickly realized they had way too much fun together and decided to partner. The dynamic duo joined forces as Team Jen and Lynn in 2015.
As a team, both Jennifer and Lynn offer the best of their expertise, resources, compassion, and great humor. They help clients find the perfect home or say good-bye to their old one to look for something new.
Learn more about Team Jen and Lynn from their individual profiles, too! The agents at TTRE have deep roots in the community, we want to help others do the same. Our agents, like Jennifer and Lynn, help clients make sound decisions and achieve the best possible outcomes when buying and selling real estate. We remove the stress by offering research, thoughtful analysis, constructive advice, and sensitivity to their concerns.
We love our work and are dedicated to earning your trust. More than 90% of our clients come from recommendations and our community reputation. We do about half of our business as listing agents and half as buyers' agents. This balance helps us keep our finger on the pulse of the market.
0 listings matched your search. Please try to broaden your search criteria or try again later.